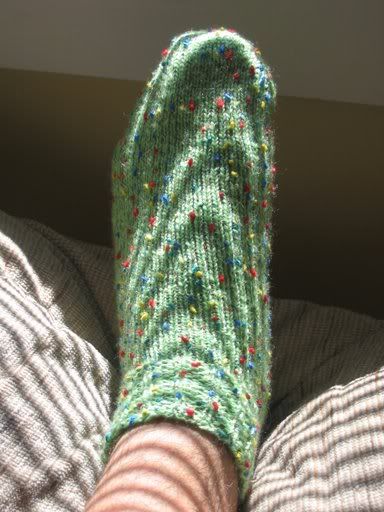 That's right, last night heralded the completion of a number of socks in the toe-up sock class. And mine was the first one off! There is one more class, for those who haven't finished, troubleshooting and whatever folks want. I'm hoping I can finish my second one for next week (yes it's possible).
I'm now in need of another project! The ladies expressed interest in seeing some of my "monsters" so I might try and cook up some new ones for next week. But what I really want to do is start a sweater, in the hopes of having it done for the fall. So far Saranac is appealing to me, but I'm more than open to suggestions!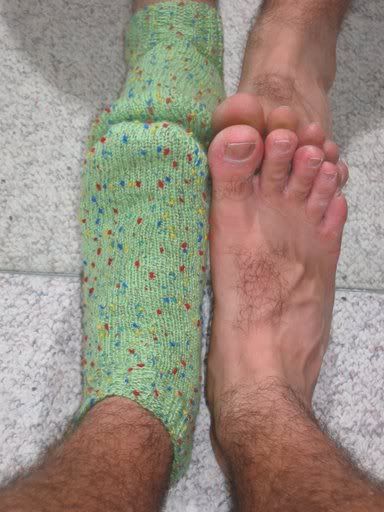 Aww, it looks so lonely! Well, maybe I'll get started on the foot tonight after work (first training shift), as I got the toes worked up last night (and without trouble this time, hurrah!). I'm really pleased with the length, they make perfect "footlets", and I'm still in love with the farrow rib!