Well, Fetching is done (as if you couldn't tell). Would have gottne them wrapped up a day earlier, but had to go pick up my grandfather from the hospital (6 days in-house after major spinal surgery is not bad for an 84 year old), he's a determined old guy (they were wavering on the surgery due to a reaction he had to some meds they gave him, but he bullied the surgeons), and he's doing phenomenally well in recovery so far.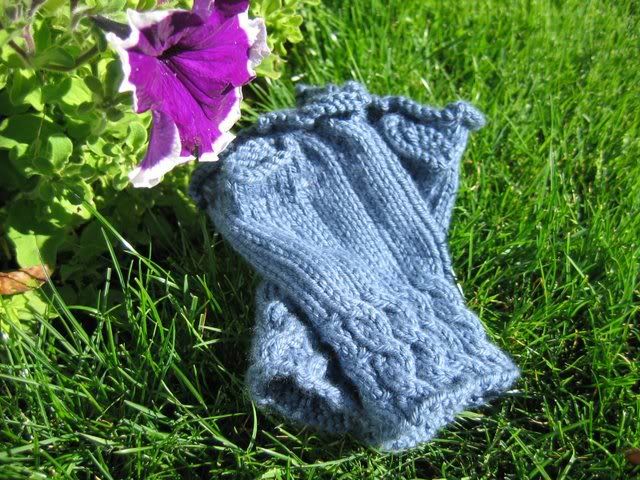 Any way.
Fetching, courtesy of Knitty.
Not a bad pattern.
I HATE gauge. I had to up to 5.00mm needles to get it close enough.
The yarn (Debbie Bliss Cashmerino Aran) is positively divine, but you will likely need just a little over (3 rows for me) the ideal one-ball that the pattern designer says is possible.
My one gripe with the pattern is the thumbs. They had ugly holes and such at the bases which I covered up with some not entirely ugly stitches. Still, unpleasant.