Alright. Yesterday was grey, so today I took photos.
This is where it stands at the moment. It is about 16 inches in length.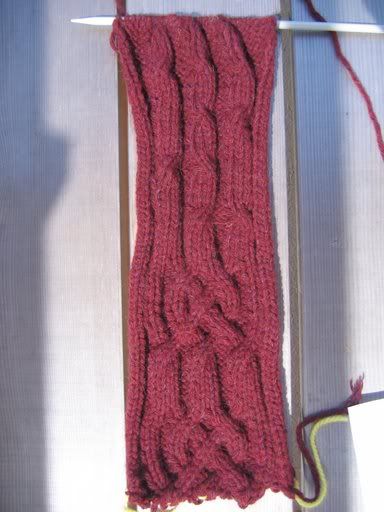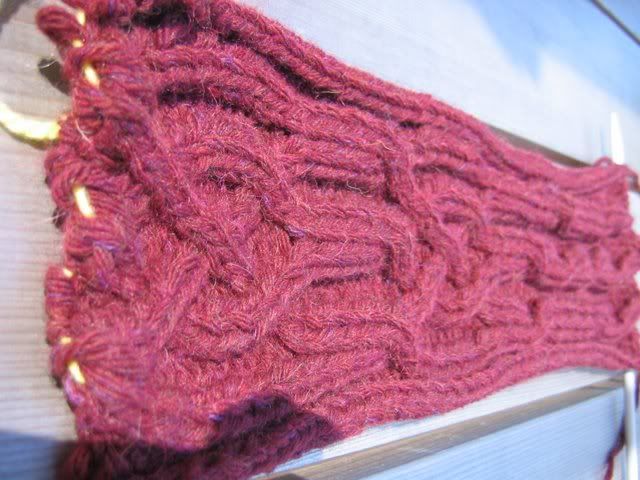 This is my "pattern" that I'm working from. I am halfway through section "A". That is also how much yarn I have left in the first ball, I need to get 8 more inches (or so) out of it.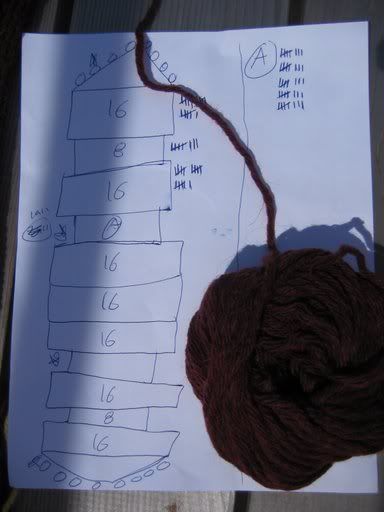 And some token ogling shots. So far I'm happy. I just really hope I don't run out of yarn. I think I got the last ball of the stuff.