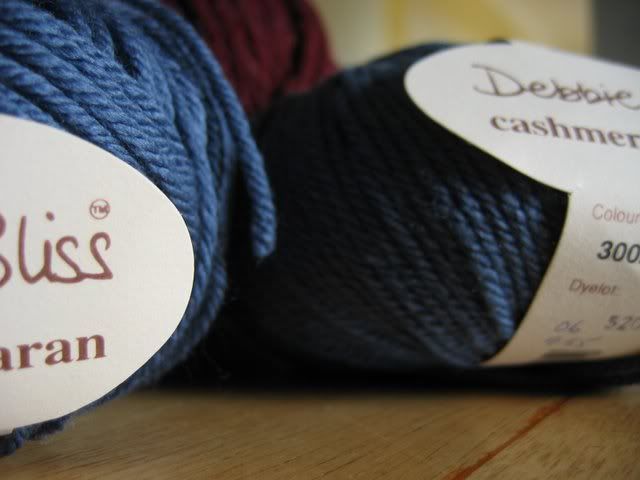 What? She makes some nice yarn. Debbie Bliss Cashmerino Aran is so... so... oh my, I am going to melt. Ms. H., are you SURE you want those gloves? Because... oh man, this should knit up a right treat. I picked up 2 balls in "205", which is actually much more grey than that photo (it is overcast, poor photo conditions for reality), even though the pattern calls for one. What? I just don't want to run out!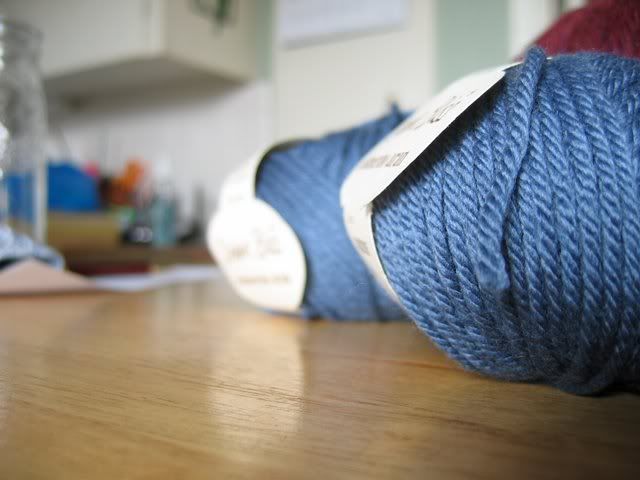 Still have to wait for colour confirmation from the recicipient, but I am in no particular hurry, as The Shoppe also had one more ball of the Van Dyck! Now I am in absolutely no fear of running out, and will make my 6' mark (by my math it would only be 5' out of one ball). Should I make the tassels in the same burgundy or another colour (this design has been screaming "I need brocade! gold! embellishment!" at me since I started the first braiding pattern), or I could leave them off altogether... I like the idea though, I think it would look very nice.
But now I have to go and clean like a madman, so that I can justify spending the rest of the day knitting. And picking the mounds of ripe figs in my yard.