So some Beowulf progress.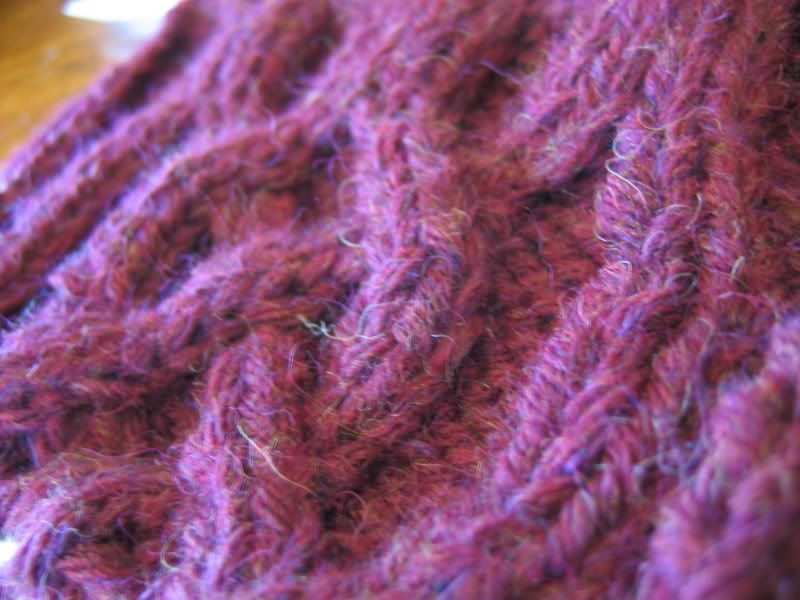 I knit one pattern repeat and the first "carry-over" section this morning. I also did some math. One pattern repeat is about 3" in length (16 rows). I have 7 repeats planned altogether, thus 21". I have 4 "carry-over" sections, two of which are 8 rows, coming in at 1.5"(so yes, I have a grand 4.5" done). Add those two defined sections on to the pattern repeats, and I have 24" accounted for. I am 6', and I like to aim for the ratio between height and length of scarf to be 1:1. That means Those 2 remaining sections need to be a total of 48", or, 24" each. I may add some cabling into them as well, as 2' of ribbing doesn't appeal to me terribly, in conjunction with what I have going so far.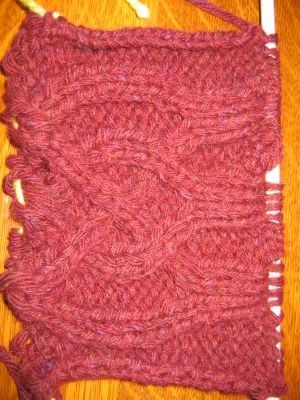 I intend to finish off the second pattern repeat this evening, and maybe start the first major "carry-over" section. But now I plan to enjoy the beautiful weather. Oh, and I have the same number of rows done in these photos as
here
. I think.
P.S. I apologise for the horrific photos, I'm going to try and sort that out this evening. But as I said, sunshine calls.
[EDIT] Photos fixed. And colours are the most true in my last post.